As we all know, the videoconference is a great solution to reduce travel expenses, include more members in important meetings and to enable better communication overall. Nevertheless, most people complain about the efficiency of their videoconferences.
First of all, let's be clear: To complete a video conferencing setup, you'll need at least a camera, microphone, a speaker and a system that holds everything together.
HOW DOES A ZOOM ROOM SYSTEM WORK?

The core of a video conferencing system (pc or mac) is based around elements that allow the capture and transfer of video images and audio:
Video input: 2 or more webcams (possibly digital projectors/whiteboards)

Audio input: Microphones either centrally located or on individuals.

Video output: Monitor, computer screen, television, projector or any display.

Audio output: Professional speakers, headphones or laptop speakers.

Codec: Hardware or software based coder-decoder technology that shrinks analog video and audio data into digital packets and decompresses the data on the receiving end.

Echo cancellation software: Reduces audio delays to enable real-time conversation.

Network for data transfer: Today most video conferencing is transmitted over a high-speed broadband Internet connection, using similar technology as VoIP (Voice over Internet Protocol) LAN and occasionally ISDN.
Knowing the basics of a videoconferencing system, we can skip to the part of failures. It´s rather common that you come across problems with the Internet connection or the camera.
The truth is that in the majority of occasions these problems are related to misinformation and a lack of preparation. Only a few, read every instruction on their recently purchased zoom room equipment, and to be honest, the product manual is rather daunting but necessary.
The very first step for having a Good videoconference is to make sure we have the best quality products, that match the company´s needs.
SO, WHAT SHOULD I LOOK FOR WHEN I'M VIDEO CONFERENCE CAMERA SHOPPING?

Matrix resolution (HQ – 640×480, HD – 1280×720, FullHD – 1920×1080)

Optics (glass lens, wide-angle lens) To make sure that your remote participants can see everything in the room, get a wide-angle camera (120˚) or more, you can find 360 devices on the market.

Frame rate (comfort rate is 30 fps)

Focus (automatic or manual)

Performance in low-light conditions
A great webcam is able to work straight out of the box, and it wouldn't need any additional software for working with Zoom if it includes something extra it should provide extra value and functionality. So in a few words, no installs and a 100% compatibility and good resolution, you can go up to a full 60 fps at 1080p.
Also, the high-end webcams offer facial recognition which can unlock your computer the moment you sit down and start a meeting.
WHEN USING WEB CAMERA WHICH ARE THE MOST COMMON ISSUES I CAN ENCOUNTER:

Color distortion

Flickering effect

Excessive brightness

Too much contrast
Most of these problems can be fixed in the device settings menu. Head to the Settings-Hardware option and play with the different controls to adjust elements such as the hue and the saturation. Remember, the conference room camera for zoom won´t solve everything even if its the newest or equipped. The lighting of the room and the backdrop are essential for a good meeting and, of course, the Internet connection regarding bandwidth.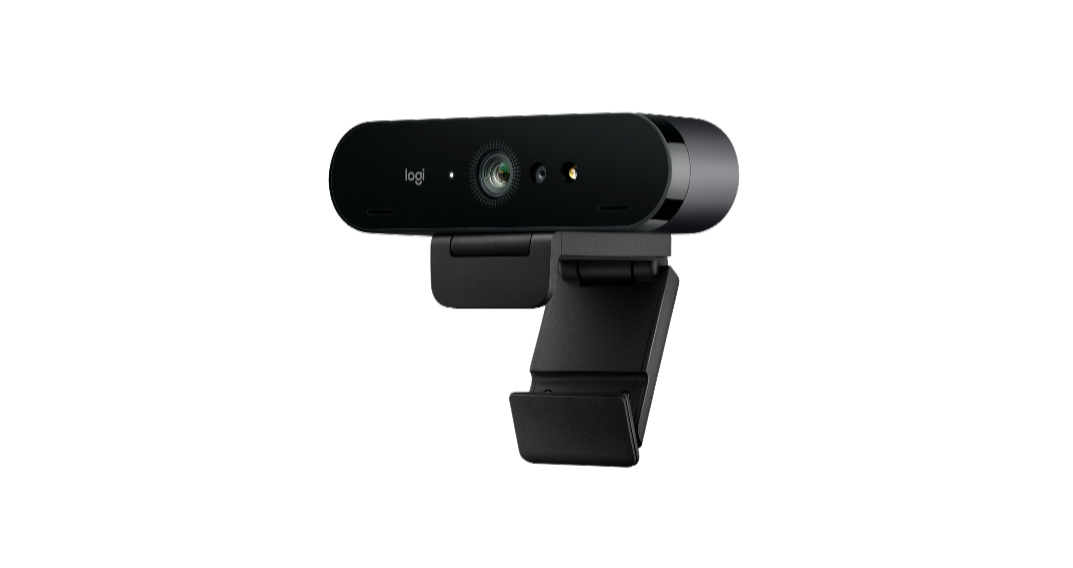 Do not mix light sources: Stick to natural light if you can.

Forget the Venetian blinds: If you have a huddle camera the light streaming in through the slats Will cause a mess with the automatic light camera adjustments.
Remember to enable the mirror effect before starting the call. Why? For example, if you raise your right hand, your hand on the right of your screen rises. This prevents confusion when you intend to show people objects.
HELP YOUR CPU GET THE WORK DONE

Limit the applications that use the two resources precious to any Web-conference app: processor power and network bandwidth.
For example, if you are streaming 30 frames per second, the camera is taking 30 pictures of you every second, sending them to the processor with instructions to forward the images through Zoom. Simultaneously, Zoom uses your processor to send the images to the network card, which transmits the data to its destination. This process requires a lot of energy from the CPU.
So, in other words, to engage in the best way in meetings, close all the applications that you don't need for the videoconference meeting.
The golden rule of a successful meeting. Although your connection may seem fine. Videoconferencing is not the same as Google. Engaging in a meeting in Zoom uses a lot more network bandwidth. For example, the Zoom software uses 1.2 Mbsps or megabits per second, both in a position where you upload and download.
Meaning, from you to the internet and vice-versa. For a group video call, it needs 1.5 Mbps both ways if you want to see every members thumbnail video. Maybe you are wondering, how can I check my Wifi? Speed test is the go-to site for testing the speed in which your computer transfers data. But do not worry, most companies use an Ethernet connection for their Zoom Rooms.
Make sure the webcam is mounted high enough: This way the person on the other end can see every member of the videoconference meeting and will be looking straight ahead at the people on the call, which instantly feels more natural.

Make sure your video window is on the top of your screen: Many people keep their video window on the lower right corner of the screen. This is a huge mistake because your gaze is there, so the people on the other end of the meeting will think that you are constantly looking down.
Go ahead, and get started with the conference room camera for Zoom shopping!