A majority of our days consist of back-to-back video meetings, we understand how important it is to have high quality video cameras to create better meeting experiences. Several customers have come to us this year sharing pain points about poor video quality during meetings.
Our team has compiled a list of high quality cameras to help you enhance and upgrade your meeting experience as well as a few tips to consider.
As remote and hybrid work arrangements have become more popular, camera technology has improved and rendered the jerry-rigged solutions and antiquated, low-resolution cameras of the past.
Even as companies have gone back to operating out of office buildings, video meetings have become a standard in how we communicate with our colleagues and customers day-to-day so having high quality face-to-face experiences is important to help create better connections.
CONSIDERATIONS FOR CONFERENCE ROOM CAMERAS

In office video meetings will often feature multiple participants and include whiteboards or other real-world demonstrations, thus, conference cameras for office use are usually more feature oriented.
The camera itself will need to offer a wider field of view than a standard webcam. 4K cameras with a 90-degree field of view with additional motorized tilt, pan and zoom are essential. Additionally, facial recognition, lighting options and built-in security housed within a straightforward 'plug and play' system that is compatible with the top video conferencing platforms are features worth considering. Below are our top picks for conference room cameras.
Features: Ultra HD PTZ camera, up to 4K, 30 fps, 1080p Full HD, 90 degree field of view, autofocus, 3 camera presets.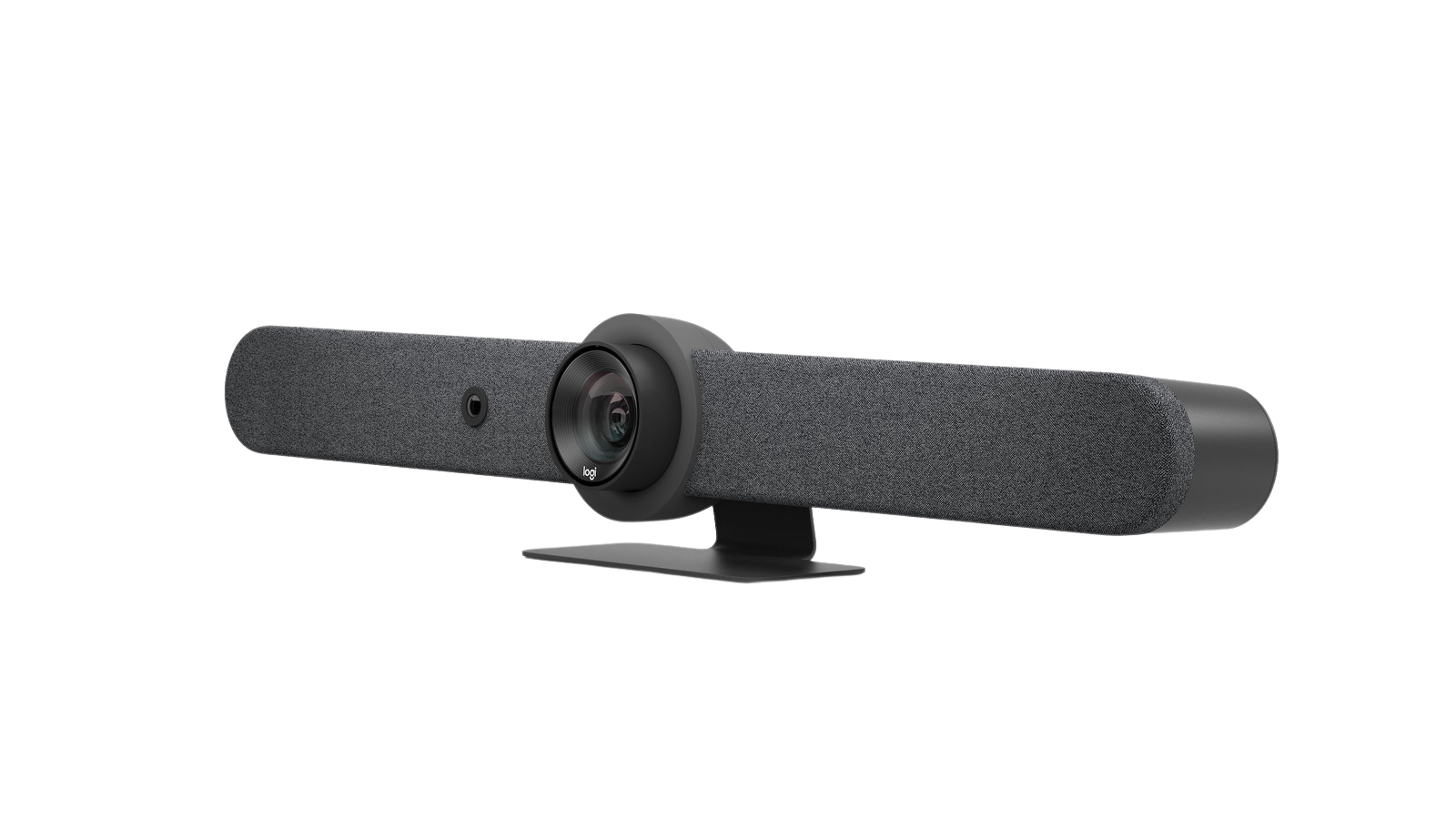 Features the Rally Camera above but in a bar: Ultra HD PTZ camera, up to 4K, 30 fps, 1080p Full HD, 90 degree field of view, autofocus, 3 camera presets.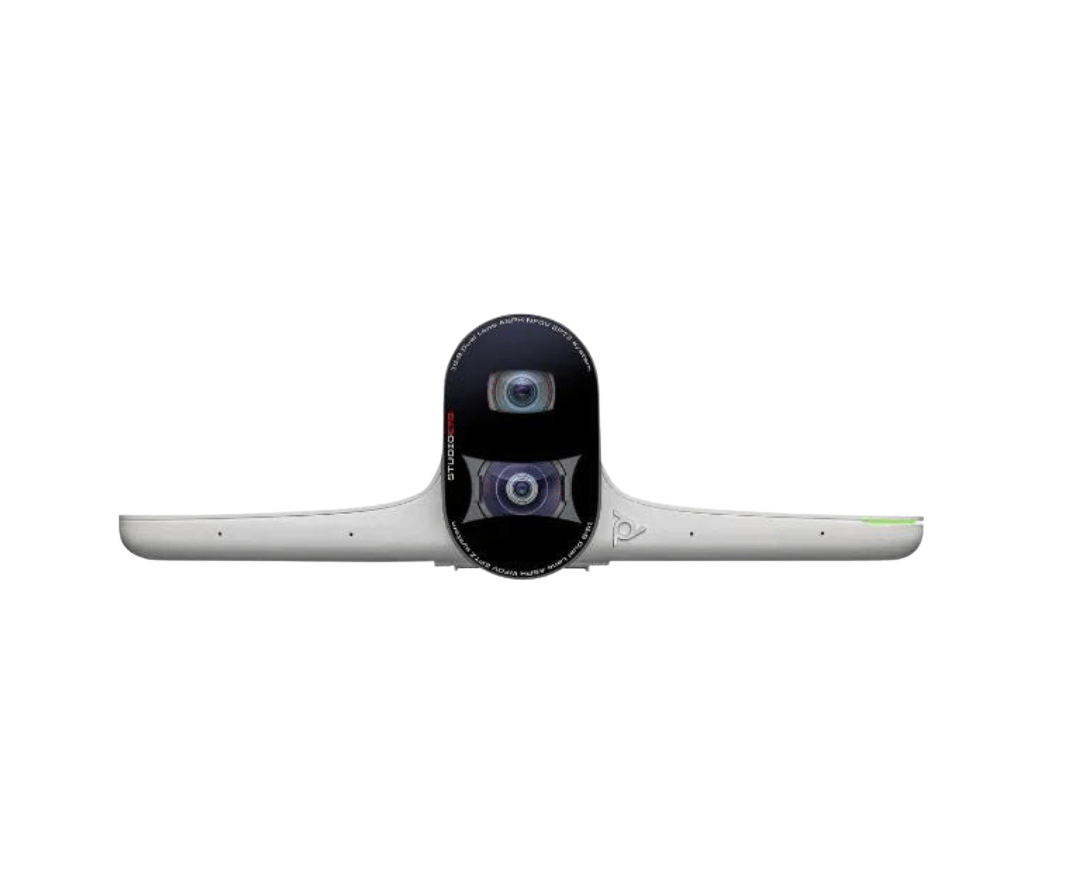 Features: dual cameras each with 4K, 20 megapixel sensors, 25 ft. range, auto group framing, auto speaker tracking.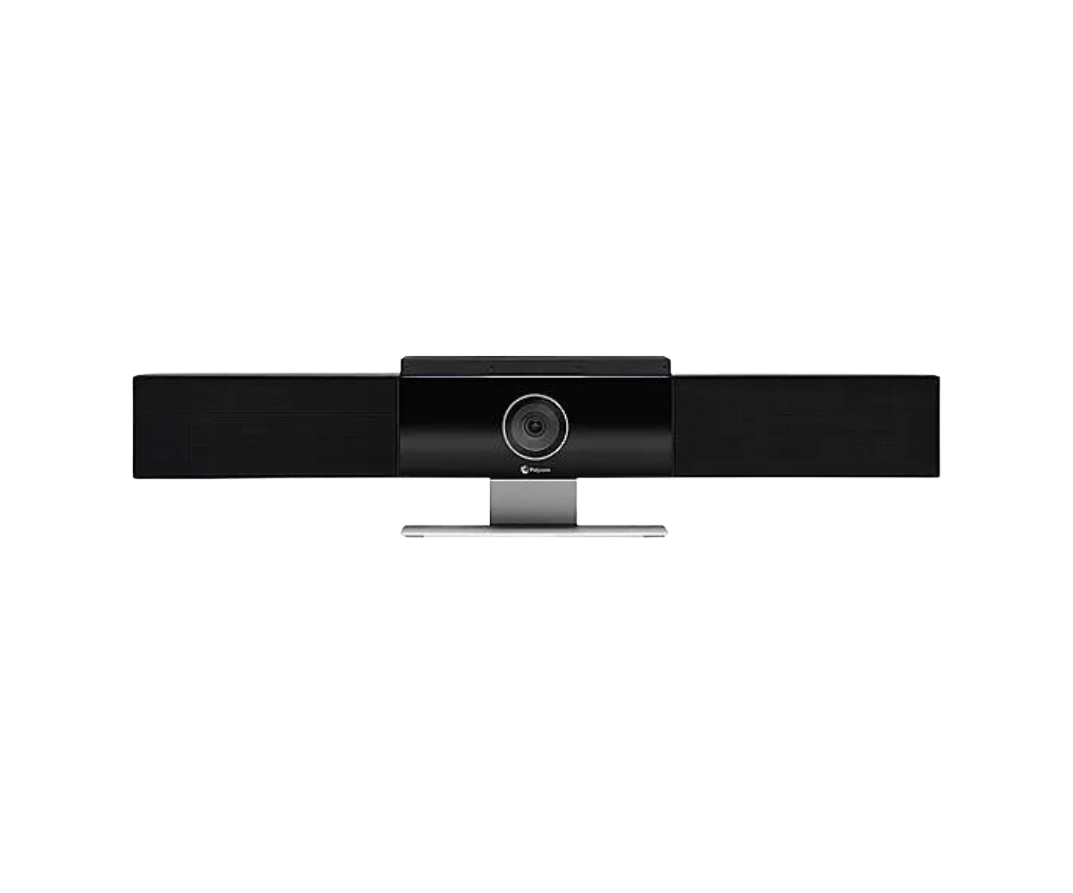 Features: 120 degree field of view, UHD 2160p (4K) capture resolution, auto people framing, auto speaker tracking, 2 camera presets, Poly acousti clarity technology.
THINGS TO LOOK FOR AIN A WEBCAM

When looking for a high-quality affordable solution for a webcam, here are a few things to keep in mind:
Choose a camera that has a good range of light sensitivity or invest in a simple light to illuminate your videos.

Try to get a camera that has autofocus and higher resolution like 4K vs. 1080p and fast frame rates like 60 or 90 frames per second (FPS) instead of just 30 make the difference in quality with in-conference room settings.

As for acoustics, you'll need to consider whether your room has too much echo or reverb to sound good with a built-in microphone.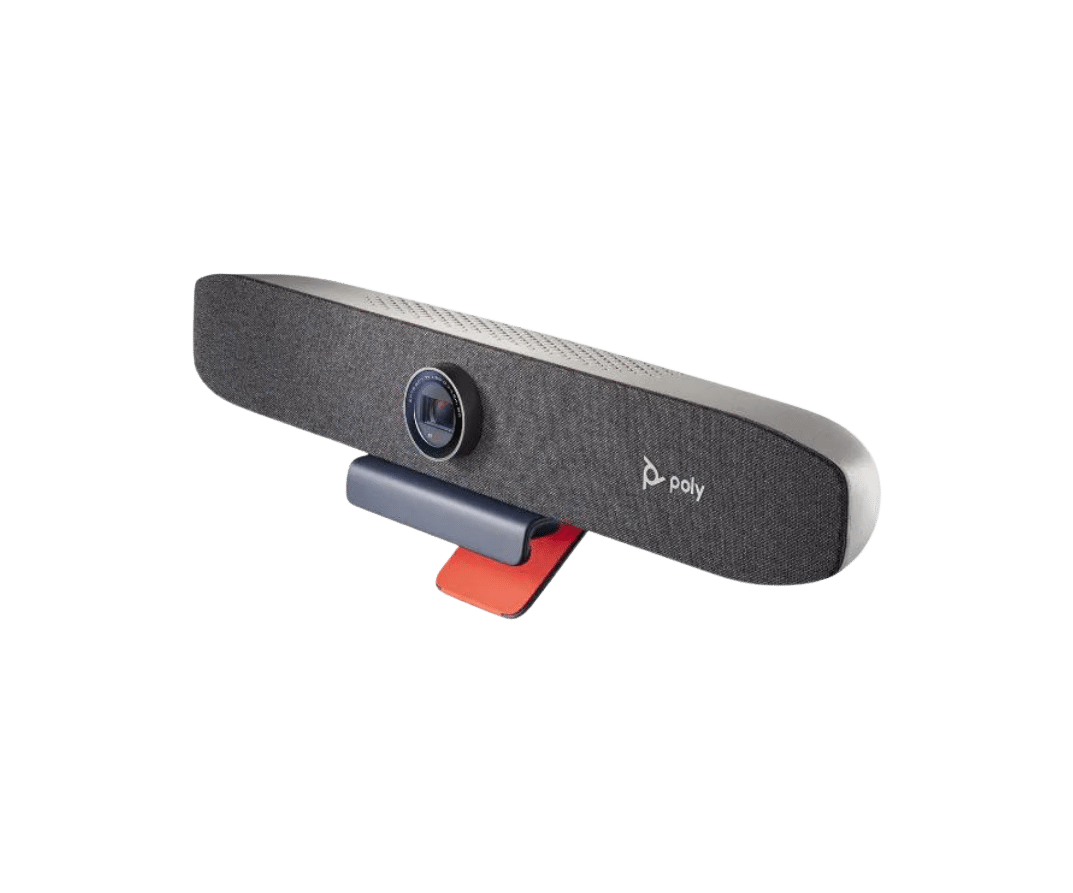 Features: Ultra HD (4K, 16:9, 2160p), Full HD, HD, 90 degree field of view, personal conference view with auto-framing, zoom up to 4x true color and low light compensation, certified by Zoom & Microsoft Teams, manual pan, tilt and zoom control through Poly Lens desktop app.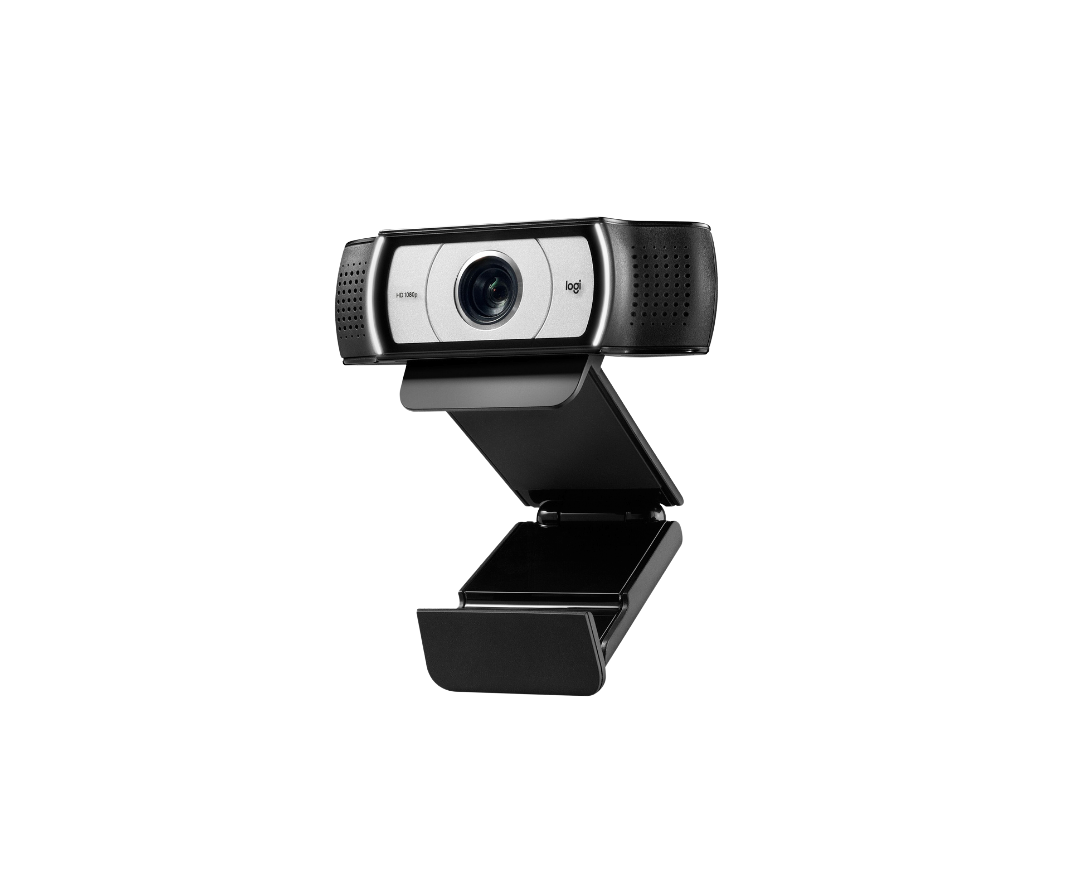 Features: supports multiple resolutions (1080p/720p), 3 megapixel camera, auto focus, built-in mic (stereo, dual omni-directional), up to 3 ft. mic range, 90 degree field of view, 4x digital zoom, USB A, privacy shutter.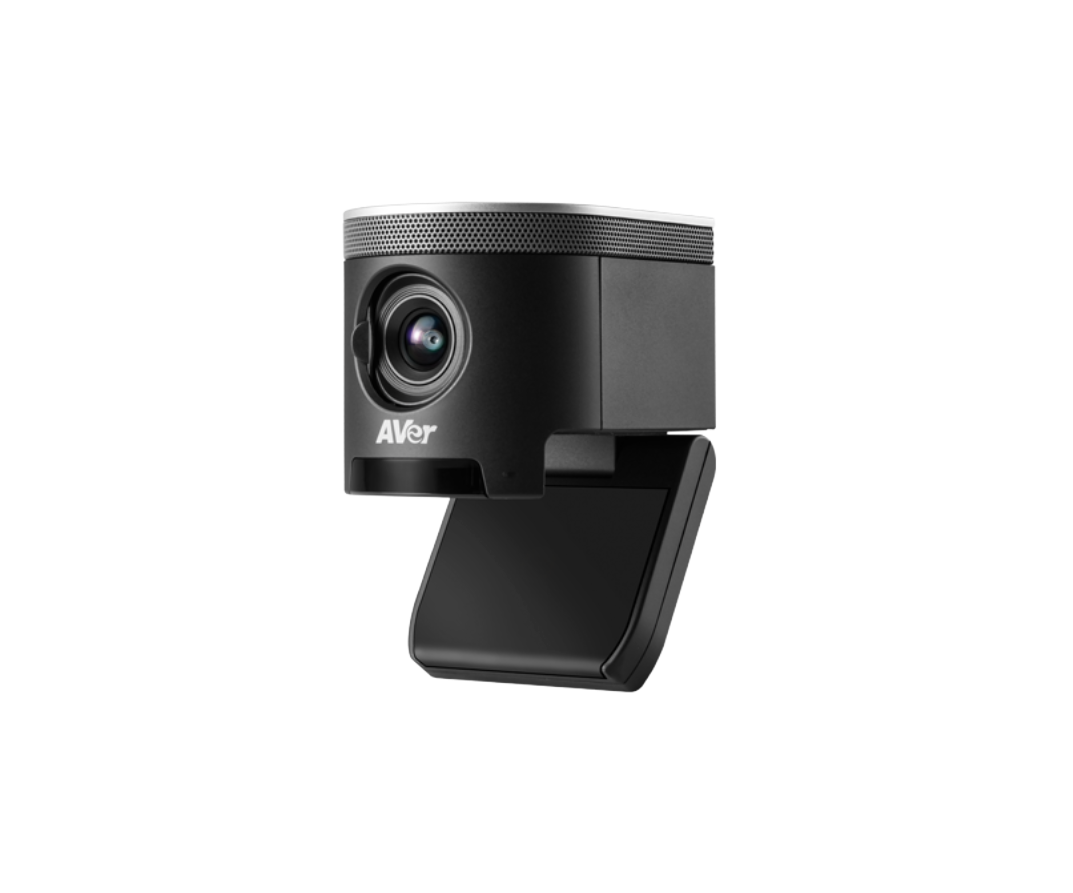 Features: USB 3.0 Ultra HD 4K camera, can be used in huddle rooms, 80 cm working distance, up to 4x zoom leveraging 4K sensor, Kensington slot for security, built-in mount, SmartFrame.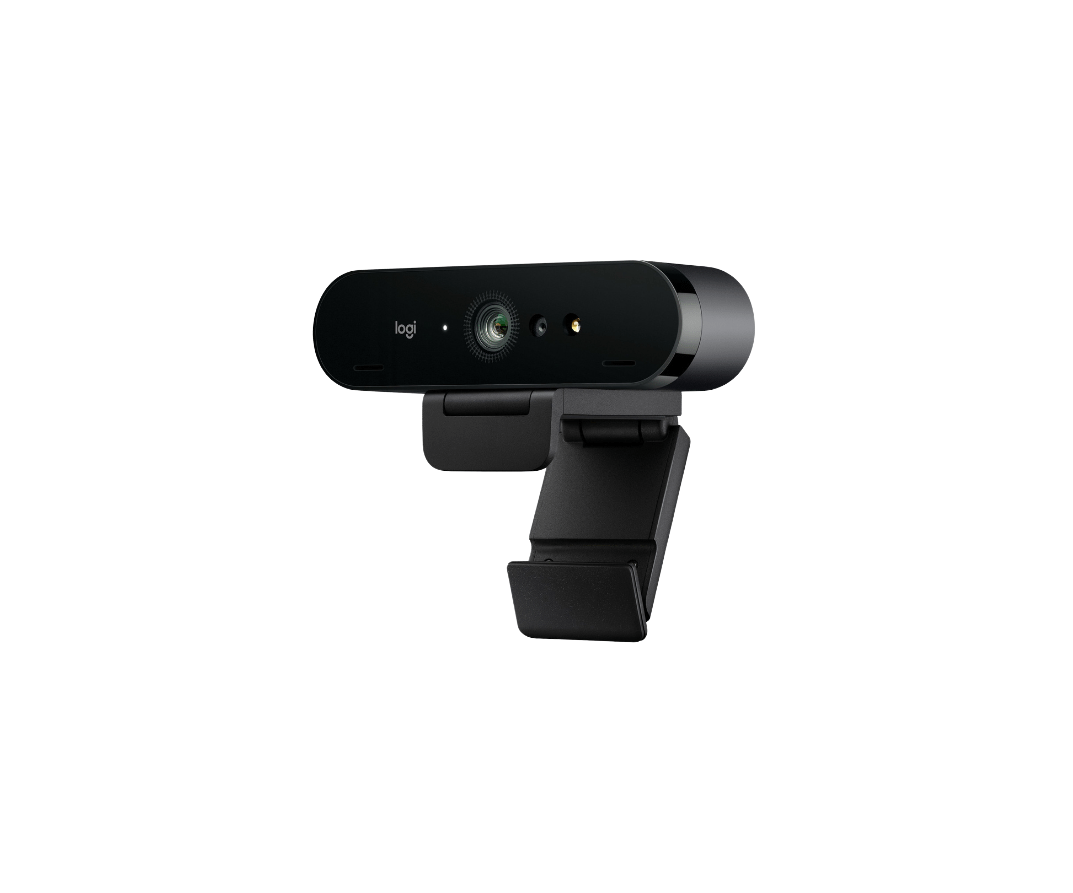 Features: supports multiple resolutions (4K|1080p|720p), 13 mega pixel camera, auto focus, built-in mic, mic range up to 4 ft., 5x digital zoom, USB-A and USB-C,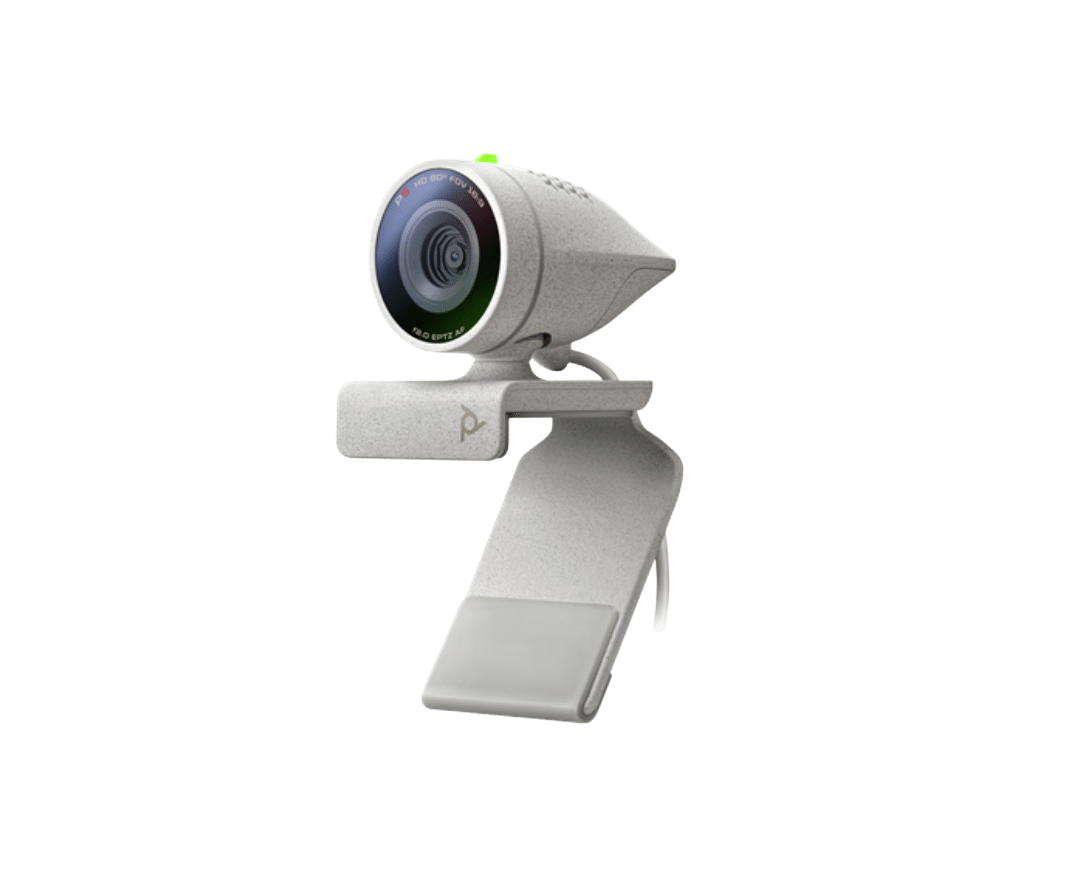 Features: 1080p (full HD), 720p (HD), auto focus with 4x zoom, single directional microphone optimized for personal workspaces
When looking for a new camera, be sure to research the primary video collaboration features your organization needs to help you make the right camera choice.
You should also consider whether microphones and built-in or separate. Having them built-in is always a plus but should be able to pick up voices from longer distances. Also consider how much distance the microphone can pick up sound based on the size of the room for the device. There are options such as the Logitech Speaker or the Poly Trio C60 that are incredible at equalizing the volume of soft and loud participants. Speaker tracking is a popular feature in group meetings to ensure the camera and speakers are highlighting the right individual.
Need assistance finding the right unified communications and collaboration solution for your organization? We're here to help, contact us at info@vivo.tech.